Staining The Stock:
I applied a coat of stain to the stock. I will end up with a Lancaster maple a with red hue when I'm finished. Right now I have few photos to show you how it looks so far.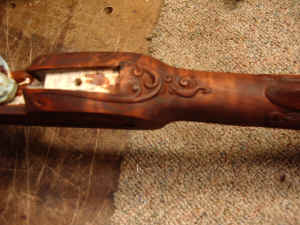 Really makes the brass and silver wires stand out, eh?
If you like the site or have any questions, drop me a line by clicking on "Hoot" below.

(c) Copyright 2005. All Rights Reserved.