This is a Jacob Dickert rifle styled rifle; .50 caliber with grade 4 maple stock. I have more photos of the gun in process than I do finished. Sorry.....my computer crashed and I lost alot of the photos.
(Click each photo to enlarge)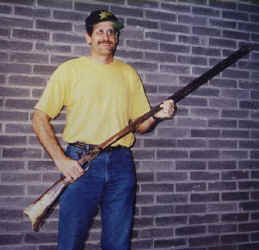 Proud Owner, John Piesen from Texas.
Unfinished Rifle Album:
(c) Copyright 2005. All Rights Reserved.