Shaping the Stock and Lock Panels:
I divided the stock into thirds and removed the excess wood. Then I reduced the divisions to fifths for more wood reduction. Here are some photos of the initial shaping.
I traced the lock panel on a piece of paper and then used this pattern for the side plate side.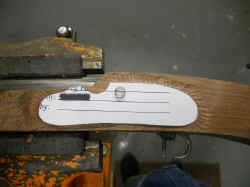 Then I started working on the buttstock of the rifle.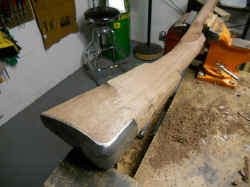 Here are more photos of the stock.
Hoot AL Rifle Shop